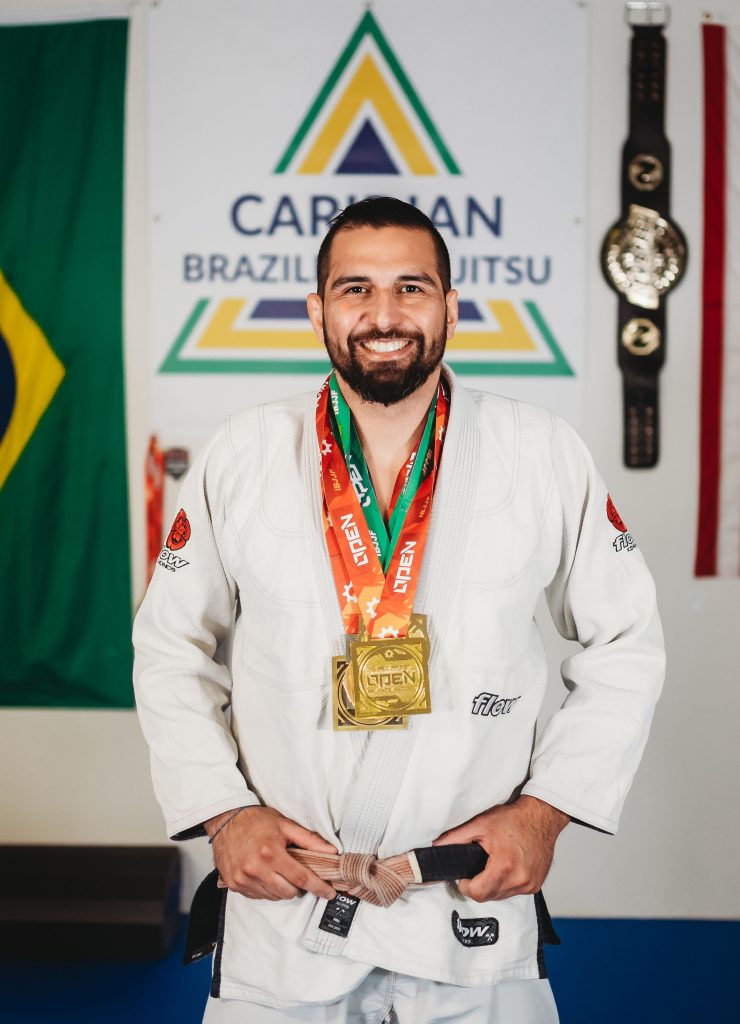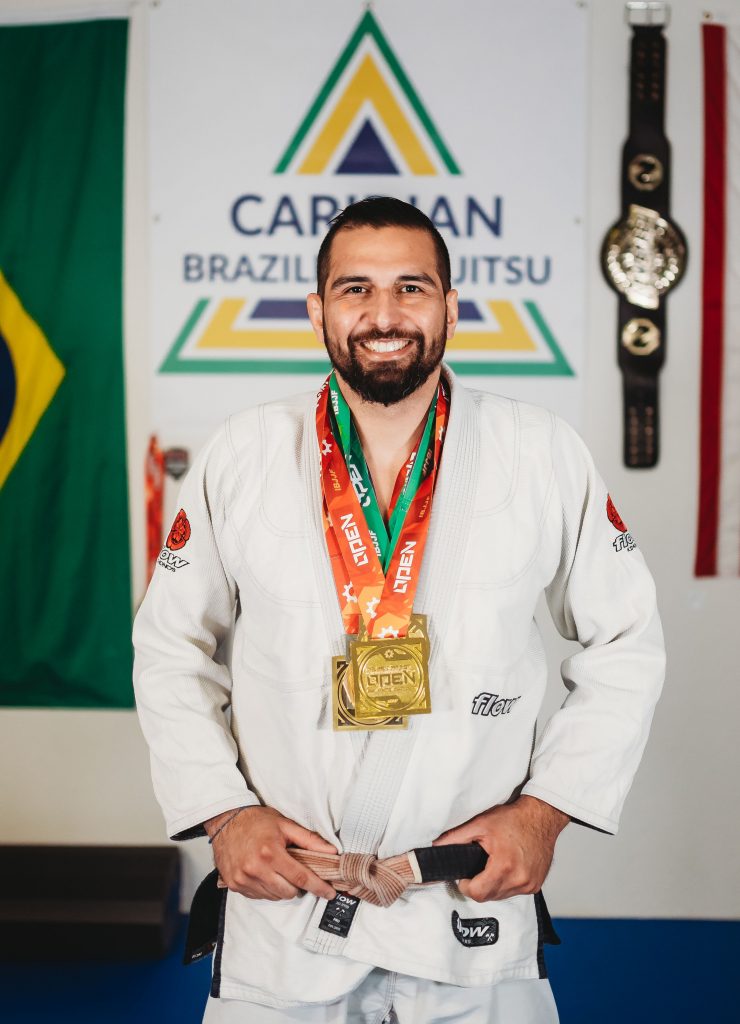 Brazilian Jiu-Jitsu Instructor
Alan established Caridian Brazilian Jiu Jitsu in 2020, after being laid off during Covid. He decided it was finally time to leave the corporate world to follow his dream and passion, sharing BJJ with as many people as possible. 
A lifelong athlete, Alan was born in Rio de Janeiro, Brazil. He began competitive swimming at the age of 8 and at 14 was recruited to train in Ft. Lauderdale, Florida. He took a big leap of faith and moved to the U.S. to pursue his swimming career at just 14 years old. As a teenager, his love of coaching and teaching developed as a camp counselor during the summers teaching at various South Florida swim camps.
His decision to move to the U.S. at a young age paid off when he was awarded a swimming scholarship at Florida State University in Tallahassee, FL. After successfully completing his undergraduate degrees and four-year collegiate swimming career, he was given the opportunity to be an assistant coach for the Men's and Women's Swimming and Diving teams while he pursued his Masters in Business Administration. He helped coach both FSU Men's and Women's teams to Atlantic Coast Conference Championship titles. During that time he began to dabble in Brazilian Jiu Jitsu but didn't commit to it fully until he met his professor in Lakeland, FL, Fabio Novaes in 2010.
Alan has taught under Fabio Novaes since 2016. In his personal time, Alan is a committed husband and father to his beautiful wife and two sons, an avid soccer fan, and a grilling machine!
Brazilian Jiu Jitsu brown belt 
Multiple time IBJJF champion 
IBJJF Pan American champion 
IBJJF NO GI ranked 13th brown belt in the world as of April 2021
Newbreed Advanced champion 
Multiple time NAGA champion